Here are a few links to Drivers Websites, Race Tracks and even our Facebook Page. If you would like your team, race track or companies website listed on the J&T Photos site, please email us at

jandtphotos@gmail.com
and send us the link to your site. We will review these and add them as they come in. Feel free to add us on Facebook as well with the link below where we also upload videos, pictures and new information as it happens. Enjoy these links!
J&T Photos Facebook Page - www.facebook.com/jandtphotos

Waynesfield Raceway Park - www.waynesfieldracewaypark.com/

Wide Open Graphics - www.wographics.com/

Limaland - www.limaland.com/

Eldora Speedway - www.eldoraspeedway.com/

Devon Dobie - www.dobiemotorsports.com/

Jon Henry - www.jonhenryracing.com/

Jon Stanbrough - www.jonstanbrough.com/

Jeff Babcock - www.jeffbabcockracing.com/

Racestud Forums - www.racestud.com/

Pitgate Forums - www.pitgate.com/

Indiana Open Wheel - www.indianaopenwheel.com/

Attica Raceway Park - www.atticaracewaypark.com/

Gas City I69 - www.gascityi69speedway.com/

Unger Racing - www.ungerracing.com/

Horne Motorsports - www.hornemotorsports.com/



We would also like to take the time to thank and share a few companies that we use and have helped us along the way. Please take a minute to check out their site and their products. Thank you!!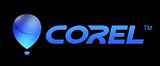 Corel offers a wide variety of photo and video editing software that will just blow your mind. Very easy to use and the results are stunning. By far the nicest layout, editing options and for the money, just overall a perfect 10... Please check out Corel and all their products!!


In my opinion, when you want to be with the best, you need to shoot with the best. And that is Canon DSLR's and high end lenses as well as flash products. Please check out all the cameras and accessories that Canon has to offer!!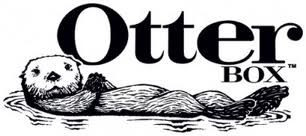 When it comes to protecting your devices, the one name that comes to mind is Otterbox. With a wide variety of protective cases and accessories, they are a top notch company who stands behind their products. Out in the field, or on the road, my devices are protected by Otterbox.
Drift Innovation specializes in POV Cameras and accessories. Between helment cams, onboard cameras, etc, they have something that will fit any POV camera needs. Wireless remotes, mounts, you name it, they got it. 1080p high definition, what more could you ask for.